STYLISH KMINA CRUTCHES
KMINA crutches are the pain-free and stylish crutches you can found.
Sick of the old crutches? How about changing it to the comfy crutches you can ever found.
1. Say goodbye to the armpit pain from the old crutches because KMINA provides tilted forearm support so the weight between your arms and forearms will distribute evenly
The great thing about KMINA crutches is they also provide a shock-absorbing system by putting the spring under the armrest.
OH NO! THE FOREARM PADDING IS GETTING DIRTIER!!
" How about we change it?" – KMINA crutches
4. HANDS-FREE. You can simply rotate the handle to open the door or if you need to use your phone.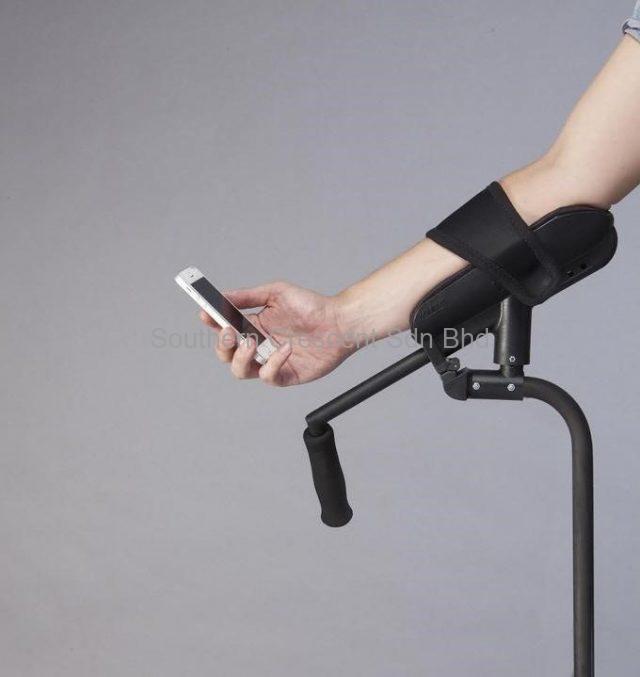 5. ADJUSTABLE HEIGHT.  Everyone can use the KMINA crutches since they can fit any height.
6. Adjustable forearms length. If you have long forearms. Do not worry anymore because KMINA crutches are designed to fulfill the needs of everyone.
7. Flexible and wide tips to ensure the user's safety.
8. FASTENING STRAP. To provide comfort and make sure the forearms did not slip.
ALL KMINA FEATURES
There may be many such conditions in which crutches can be a powerful help in resting the leg and getting fully recovered. To get high-quality and trusted KMINA crutches, you can WhatsApp or call us at the details below.
📲WhatsApp us now at 👇
https://wa.me/60199199334?text=FreeConsultationSC
.
OR
.
📞Or else, call our hotline number
06 603 0334 or 019 919 9334