HOW WELL YOU KNOW ABOUT FEET?
Feet ache is very frustrating and familiar to all of us. But little did you know, there are a lot of causes that can contribute to leg pain.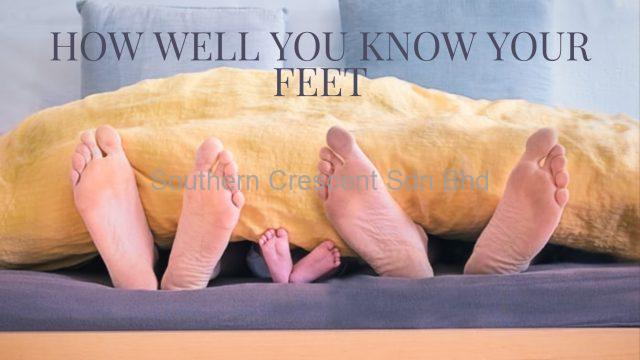 THESE ARE SOME OF FOOT PAIN EXAMPLE AND HOW TO ENDURE THEM.
Image Credit: Zambia Daily Mail
You could have plantar fasciitis if the discomfort is in your ankle. This is an annoyance or inflammation of the hard tissue band that links the heel bone to the toes. Usually, it hurts the hardest thing in the morning when you get out of bed. You can feel it in your heel or your arch.
To treat it:
Please rest your foot.
Do the heel and the foot muscle stretch
Wear socks for Plantar Fasciitis
Featuring Wave Compressive Technology
HEEL SPURS   
Heel spurs are another cause of discomfort in the foot. There are irregular bone growths at the bottom of the foot. You may get them by wearing the wrong shoes or from an odd walk or pose, or even from racing. Spurs can hurt when you're walking or standing. A couple of people have it, but most of them have little suffering. People with flat legs or elevated arches are most likely to have debilitating heel spurs.
To treat them:
Wear the cutout heel pad.
Using a custom insert (called orthotics) worn in the foot.
Wear shoes that match well and have shock resistant soles.
Taking pain relievers over-the-counter.
Please rest your foot.
Try physiotherapy.
If you ever have trouble, ask the doctor about the surgical treatments.
HEEL FRACTURE
A fracturing of the heel is typically a high-impact injury, such as a fall or car crash. Your heel bone will not only break, it may also break. Heel pain, bruising, swelling, or difficulties walking are the major symptoms.
To treat it:
Don't bring the heel under pressure. You should use crutches.
Cover your heel with your pads.
Wear a splint or cast to shield the bone of the foot.
Try physiotherapy.
If you are still in pain, ask your doctor for surgery.
Are you ready for the challenge? These 9 questions will test your knowledge about feet ache. Click the link below to start.
https://www.aarp.org/health/conditions-treatments/info-2018/heel-pain-plantar-fasciitis.html#quest1